OCIP IS AN INDUSTRY LEADER IN POP DISPLAY MANUFACTURING | PLASTIC FABRICATION | PREMIUM MATERIALS SUPPLIER
Since 1982, Orange County Industrial Plastics (OCIP) has grown to become the recognized leader in the plastic distribution, plastic fabrication, and POP display industry. Specializing in turnkey solutions, we design, engineer, and manufacture a wide variety of quality displays and components, with different applications, for multiple demographics. Our expertise and our inventory mean we're always ready to help you. Visit our online store for plexiglass sheets, acrylic, and more by clicking the button below.
IMAGINE WHAT OCIP CAN DO TO HELP YOU SHOWCASE YOUR BRAND AND PRODUCTS
OCIP manufactures Innovative Custom POP Display Solutions for Visual Merchandising, Retail Environments, Trade Shows, and much more!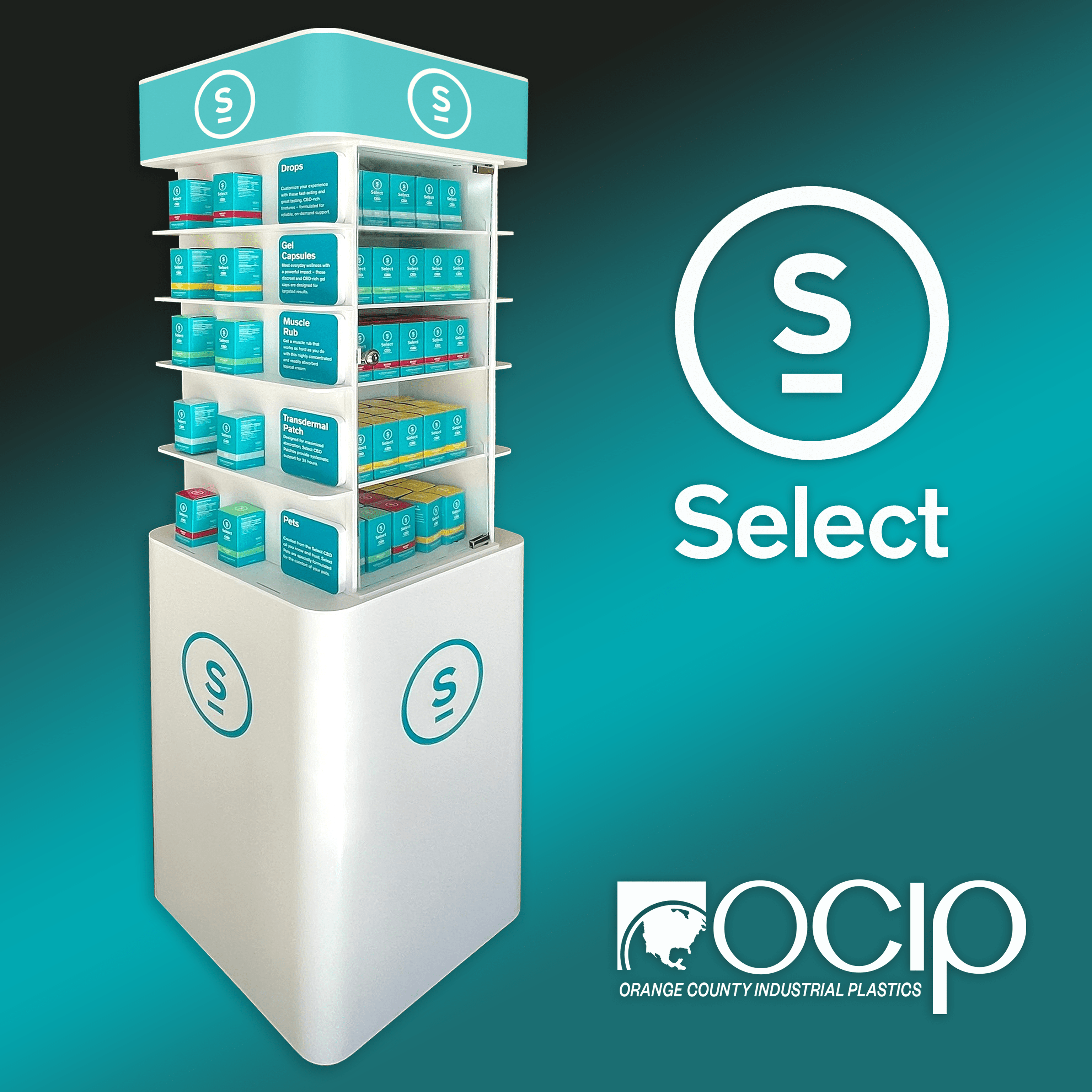 Our vision
Our vision, and our experience of more than 3 decades, have made OCIP a world-leading POP fabricator, plastic sheet distributor, and manufacturer of components. Our production capabilities, technology, and experience are second to none.
With a strong emphasis on quality customer relationships, and superior products and services, we are able to complete any conceivable project efficiently and cost-effectively, under one roof. Whether it's a high volume rollout or a regional concept, we work closely and collaboratively with every client to properly assess project objectives and goals, ensuring a successful job from concept to completion, every time.
IN THE NEWS
OCIP CONVERTS TO SOLAR TO USE
GREEN ENERGY
OCIP Recently worked with Revel to install solar panels on our facility in Anaheim, CA. Watch the video below to learn how we at Orange County Industrial Plastics are doing our part to reduce our carbon footprint.
OCIP PRODUCT AND VENDOR SPOTLIGHT
Our Wide Variety OF Plastics Manufacturer Partners
NEWSLETTER SIGN UP
Sign up to receive all news, info, and special offers from OCIP